Testimonials
We are very proud of the service we provide for our customers. In fact, we see a client relationship drastically more personal than that of most agencies in our field. Our client relationships do not start at 9AM and end at 6PM—they stay with us to continually receive the quality service they deserve.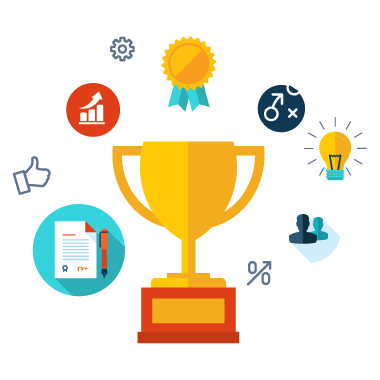 "Compared to the other web design & marketing companies we hired, ConversionSpree has been above the best in every area. " Emily Miguel
Content Writer, Neuroscientia.
"We have a constant flow of new leads thanks to this amazing web design company. They gave us all the support to convert leads into customers." Jeffery Polk
President, AdcentHQ Ltd.
"This incredible team managed to not only get us top positions on Google for all of our top keywords, but they kept us there, as well! I would highly recommend this company to anyone." Gabriel Townsend
Computer Engineer, Maurisslet NL.
"This hard-working team provides a consistent stream of fresh leads while equipping us with what we need to turn those into loyal customers." Naomi Crawford
UX/UI Designer, Kertzmann Group.
"ConversionSpree is a great company to work with, I use them for a lot more than just building a website. It's almost as if they are an employee. ConversionSpree is a company you can really trust. They handle my PHP development work, web design, web hosting and search engine optimization." Khyatee Sardana
Business Developer, ChampaTree
"I have only been working with this agency for a few months but I would recommend them without hesitation. Their client support has been outstanding and they have exceeded all of my expectations. I have worked with many web design companies but none of them can compare to them." Summer Parkinson
Front-end Specialist, Ingebrigtsen ENK.
"Our site is beautiful! It is easy to navigate. The support has been remarkable; if I don't understand something, or can't accomplish a task, ConversionSpree is very responsive and they lead me in the right way. We are amazed from where traffic to our site comes after 2 months; we are a moderate-sized sport wears business and now we are having global visitors." Betty Royce
Sales Executive, SpinraSport.
"My company's Google rankings and overall site traffic improved dramatically after just a few months of working with this agency. The service we've received from their team has consistently been above and beyond our expectations." Matthew Lee
IT Specialist, Vertooren EESV.